Visit the Three State Parks Near Lake Guntersville
The Lake Guntersville area is blessed with three state parks that we love to call the Majestic Three. Each are unique in their own way and all offer great outdoor experiences for those seeking lively adventures. When you come to #explorelakeguntersville, these should be top on your to do list.
Lake Guntersville State Park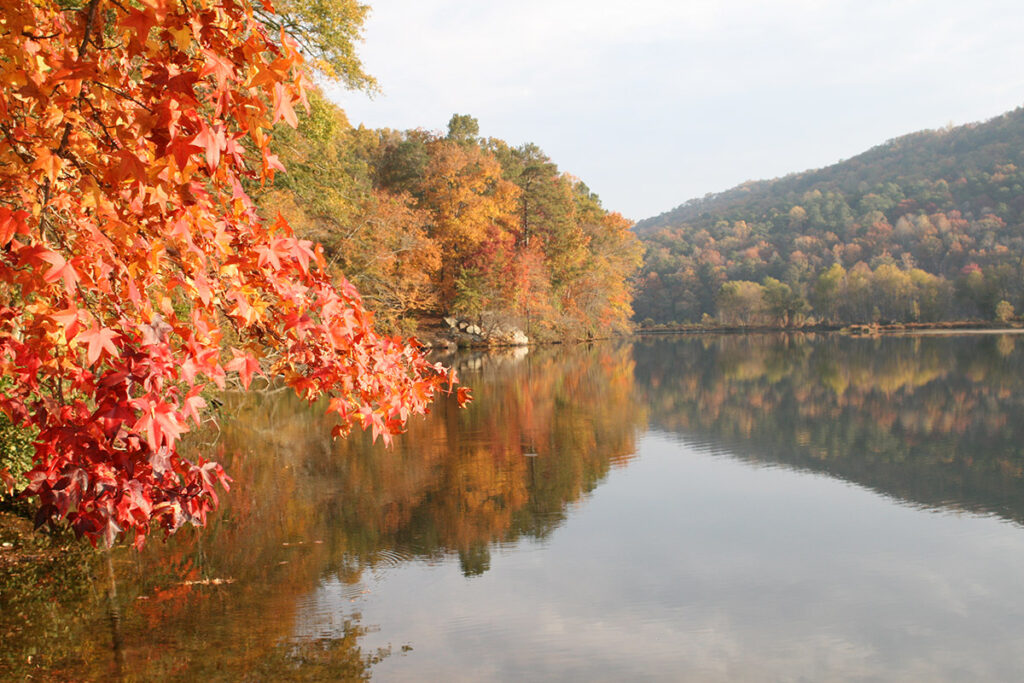 When it comes to meccas of state parks, Lake Guntersville State Park embodies that. The park sits on over 6,000 acres of woodlands offering plenty of outdoor activities for everyone. With over 30 miles of hiking and biking trails, you can stay busy getting your steps in and seeing wildlife around every corner. If you are looking for a thrill, then the Screaming Eagle Zipline is the perfect way to do that. With two levels to choose from, you can just dip your toes in with level one or get adventurous with level two. If that doesn't fancy your styling, you could book a horseback ride through the park with Alabama Horseback Adventures. The team will keep you entertained, and you can see some stunning views of the lake as well. During the summer, bring your swimsuit to take a dip in the lake! The state park has a beach that offers the perfect way to stay cool. Boats can dock at the slips. You can make it a long getaway too by staying at the lodge, cabins or within the campground too. They recently just opened glamping tents that are fabulous! Dinner is also served every Thursday through Sunday at the lodge for anyone not just guests.
Cathedral Caverns State Park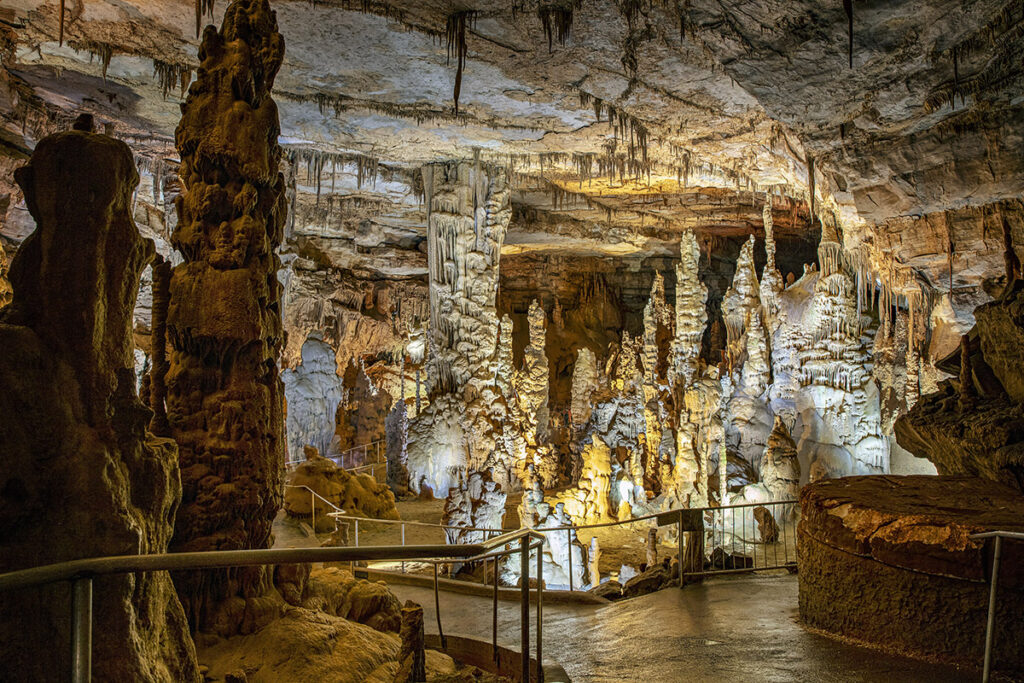 Deep under the earth holds stalagmites and stalactites alike that convey stunning formations at Cathedral Caverns State Park. Originally known as the bat cave, it was open in the 1950s to the public by owner, Jacob Gurley. People flaunted in their Sunday best to hike deep in the cave to see its natural wonder. It opened as an Alabama State Park in the year 2000 and hosts thousands of visitors each year. Ninety minute tours are available daily, and tour guides will educate you all about the cave from the beginning of time until the present. You will see stunning formations including Goliath, a frozen waterfall and the stalagmite forest. At the end of the tour, you will experience complete and total darkness as you reach one and a half miles inside. This state park also has cabins and a RV park for those looking for a place to stay. You can also enjoy hiking trails and gem mining too!
Buck's Pocket State Park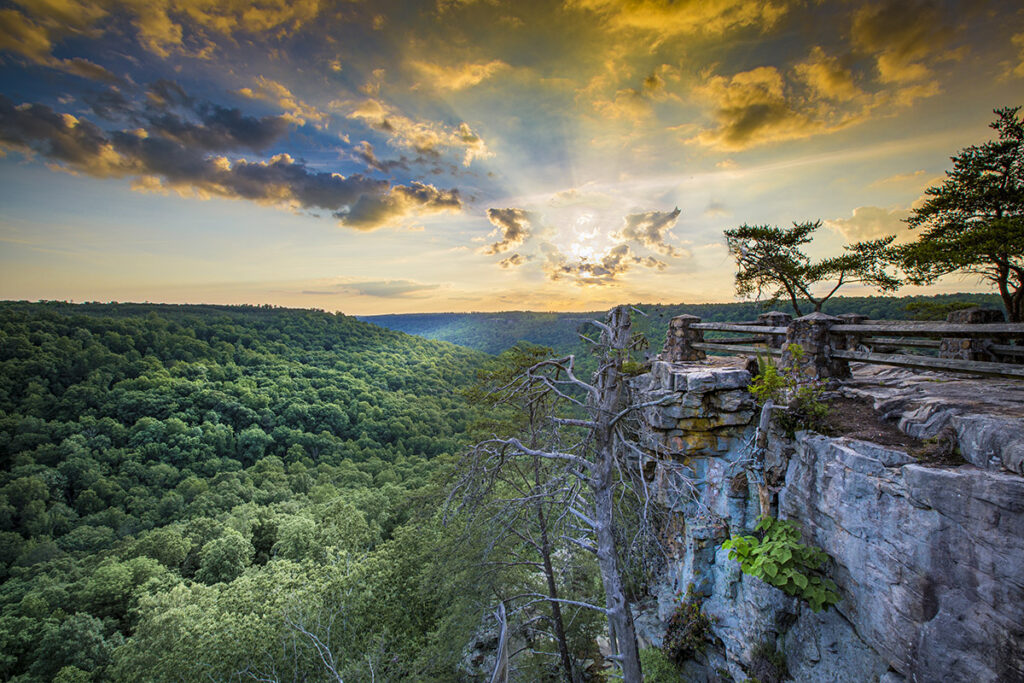 Buck's Pocket State Park is the place to go to become one with nature. It is secluded, peaceful and rugged. The state park reopened back in 2020 with an all new campground and ORV trail. Thus making it the perfect destination for the outdoor people. There are miles of hiking trails within the park that offer beautiful scenery views of Lake Guntersville and also creeks, bluff views and more. Everyone going to Buck's Pocket should make time to visit the Jim Lynn Overlook. The 1,000-foot scenic overlook offers stunning views year round and picnic areas for those bringing lunch. The ORV trail allows for those with their own ATVs to enjoy a peaceful ride near the lake and through the wooded area.
Each of these state parks offer great events and programs year round! From Eagle Awareness weekends, to 5Ks and guided hikes, you can stay busy at any time. To see their events, click here to go to our event calendar.