Celebrating Lake Guntersville's Theatre-The Whole Backstage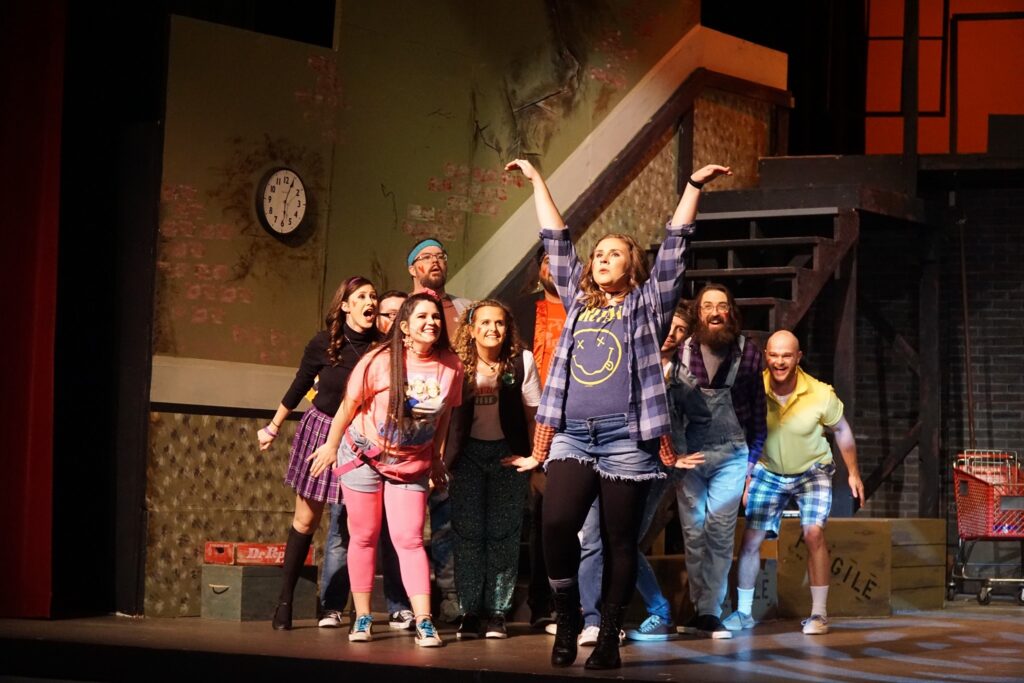 The Whole Backstage (WBS) is celebrating their 50th anniversary during the 2023-2024 season. It is special to say that Guntersville is the home of the oldest community theatre in the state of Alabama. WBS held its inaugural season in 1973, and the people of our area have cherished the place from the beginning. High schoolers, adults, and children gather from across the county to act, volunteer, or participate in tech roles. Because of this, no one demographic dominates the scene, but a true mixture of people from all corners of Marshall County enjoy the theatre. The mission of WBS is to provide a creative environment for community members, and nurture creativity and artistic expression among the youth. So, in our home of mountains and lakes, WBS is another oasis and summit for inspiration.
For the 2023-2024 season, WBS has announced four regular season shows and two fundraisers. The first of the season, Bright Star, will be in Fall 2023. Directed by Wesley Rorex, the musical follows a couple in the mountains of North Carolina during the years of WW2. The Winter 2023 show is The Lion In Winter, under the direction of Johnny Brewer. It is a classic show which premiered on Broadway in the 1960s and depicts the dramatic lives of medieval European royalty. Directed by Debbie Moss, the Spring 2024 show is a comedy called The Savannah Sipping Society in which a group of Southern ladies find booze-buddies in each other. The Summer 2024 show needs no synopsis: Diane Duboise is directing Beauty and the Beast! The two fundraiser shows, A Tuna Christmas and Elf, Jr., will take place in Winter 2023.
Our office looks forward to attending these shows, so we recommend you add The Whole Backstage to your visit! Visit their website, www.wholebackstage.com, for tickets, information, and archived performances. If you miss a chance to see a show in person, call WBS and request a tour of the playhouse. Its lobby and hallways are iconically decorated with playbills and posters from past shows. So, don't miss the curtain call, because the 50th anniversary season is the best time to step into a special corner of Marshall County's history!