Get Artsy at Lake Guntersville
While Lake Guntersville is widely known for its world-class fishing, incredible boating, and beautiful vistas, it also boasts another lesser-known attraction that's more than worth your attention. Lake Guntersville's thriving arts and culture scene offers something for everyone, from talented musicians and artists to local theater and festivals. Here are six ways to discover art—in all shapes and forms—at Lake Guntersville.
1. Art on the Lake
There's no better way to immerse yourself in Lake Guntersville's dynamic arts scene than by attending a weekend-long festival dedicated to art in all its form. For the past 60 years, Art on the Lake has shown off the unique talents of fine artists and craftsmen from across the Southeast and beyond. This year's festival will take place on April 17 and 18 and feature more than 120 artist booths. In addition to viewing and buying original pieces, festivalgoers can also enjoy food vendors, outdoor games, rides, and a bake shop. Admission is just $2, and a portion of the event's proceeds will benefit scholarships for local high school students.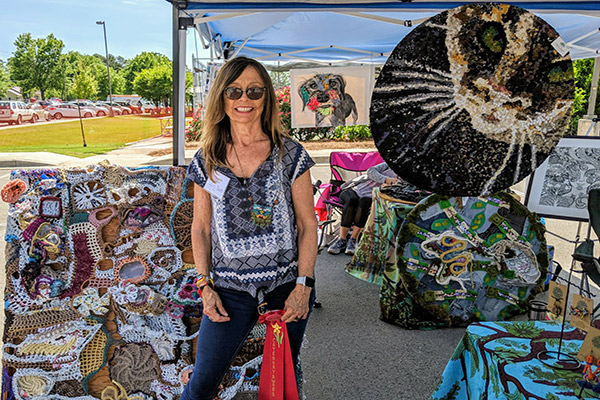 2. Local Museums
If you're interested in learning more about Lake Guntersville's rich culture, head to the Guntersville Museum to get a crash course in the area's history, as well as a glimpse into its art-filled past. At the Guntersville Museum, you can take a peek at archival photos, documents, and memorabilia detailing the city's history dating back to the 1800s. The museum is also home to a permanent collection of watercolors by Frank Nelson, a nationally acclaimed painter whose work focuses on the lake scenes of his native Guntersville. To see more ways life inspires art, you can check out a display of native birds collected and mounted by the late artist Bessie Rayburn Samuel in the 1920s.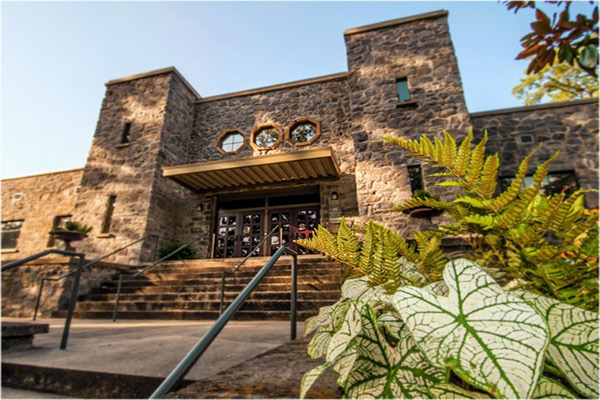 3. Arab Historic Village
To take a true tour back in time, head to the Arab Historic Village. The historic village pays homage to the pioneer-spirited settlers who built the community with 10 historic buildings that portray the North Central Alabama town at that time. Each building has been preserved with authentic furnishings and décor that date back to the 1880s to 1940s. In addition to welcoming regular visitors, the village also hosts several annual events focused on arts and culture. The last Saturday in April is Back-When Day, where visitors are transported to the early 1900s as volunteers demonstrate forgotten arts like quilting and blacksmithing. In the fall, the Arab Community Fair features vendors from all over the Southeast showcasing their trades including hand-crafted jewelry, handmade soap, hand-blown glass, pottery, quilting, and more.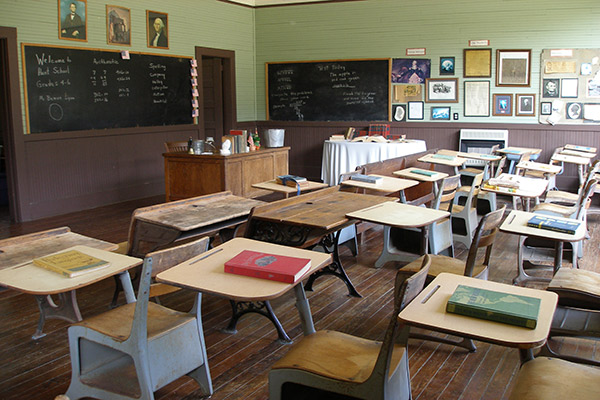 4. Mountain Valley Art Council
They say art imitates life, and the beautiful works displayed at Mountain Valley Arts Council are certainly making the case. With a mission to promote the cultural arts in Marshall County, the 50-year-old nonprofit showcases some of the area's most talented artists. Monthly galleries are free and open to the public year-round, and special events like outdoor concerts at Errol Allan Park in downtown Guntersville take place seasonally. The themes for this spring's exhibits include heirloom quilts by Black quilters, art inspired by Lake Guntersville, and fabric arts.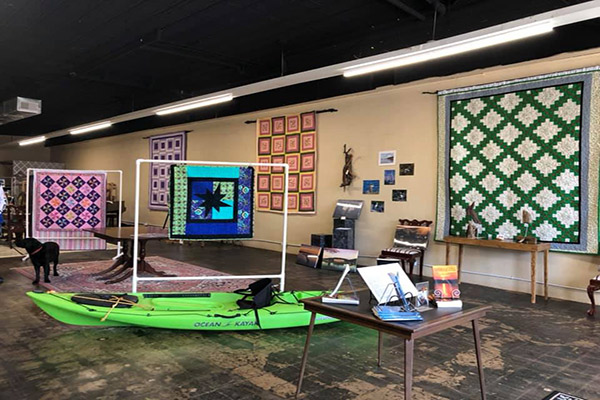 5. The Whole Backstage
The performing arts are also alive and well in Lake Guntersville. Snag tickets to a play or musical at The Whole Backstage, a local theatre operated and maintained entirely through volunteers and donations from the community. Marshall County's only community theater has been putting on shows for the past 47 years with the goal to bring a cultural outlet to the community, whether they want to engage as performers, laborers, crew, or audience members. This year's scheduled plays include "Love in the Country" (April 16-25) and "Bye Bye Birdie" (June 11-20).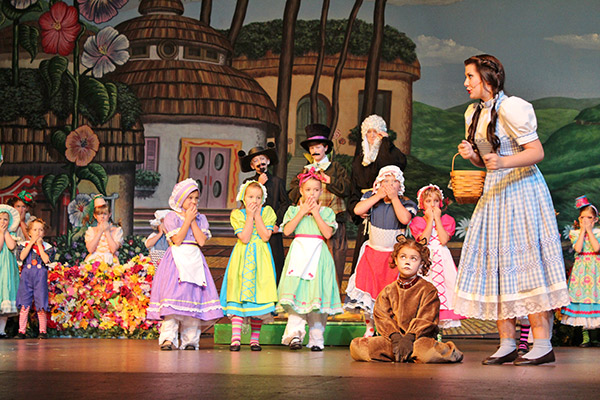 6. Local Murals
One of the best things about art at Lake Guntersville is that it's all around—whether you're seeking it out or not. Take a walking tour of Downtown Boaz and see if you can spot its four murals. The butterfly wings at Courtyard on Main are a favorite spot for a cute Instagram post. The area also features a mural honoring local veterans, a "Welcome to Boaz" mural, and historic art for Cobb's Syrup Mill, a mill that has roots tracing back to the Civil War.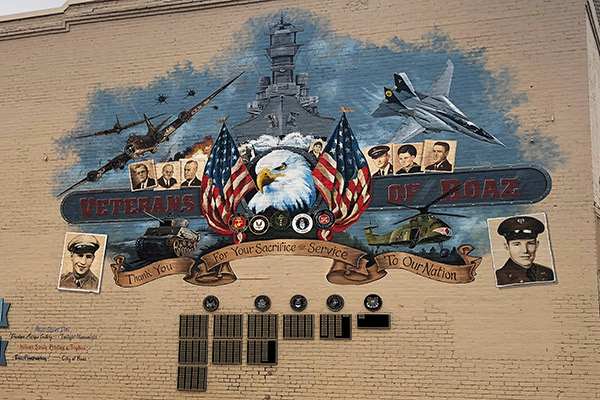 7. Sand Mountain Amphitheater
Ever growing, the newest addition to Lake Guntersville's burgeoning arts and culture scene is Sand Mountain Amphitheater. The 7,500-person open-air amphitheater will host festivals, events, and concerts. Here you'll discover a variety of up-and-coming artists as well as famed country, rock, and pop performers you already know and love. Be sure to click here for insight to upcoming shows headed to this Lake Guntersville gem of a venue!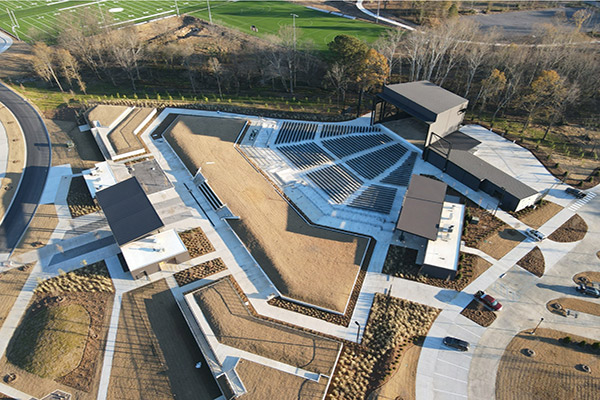 There's never a shortage of culture and creative wonder in gorgeous Lake Guntersville! Plan an escape to our charming lake community today and you may just find yourself feeling inspired.