Your Golf Guide to Lake Guntersville
Golf has quickly become a go-to for safe, socially distant fun. As a bonus, anyone dedicated to clocking 10K steps can do so easily without actually feeling like they're "working out." In fact, a leisurely day spent on the fairway feels like a decadent escape—frosty beverage in hand, the gentle hum of the golf cart, the satisfying thwack of a long drive. Whether you're a seasoned pro or just looking to get out in the fresh air for a friendly round, Lake Guntersville's three gorgeous courses have you covered.
Here's your guide to the greens available at Lake Guntersville:
Gunter's Landing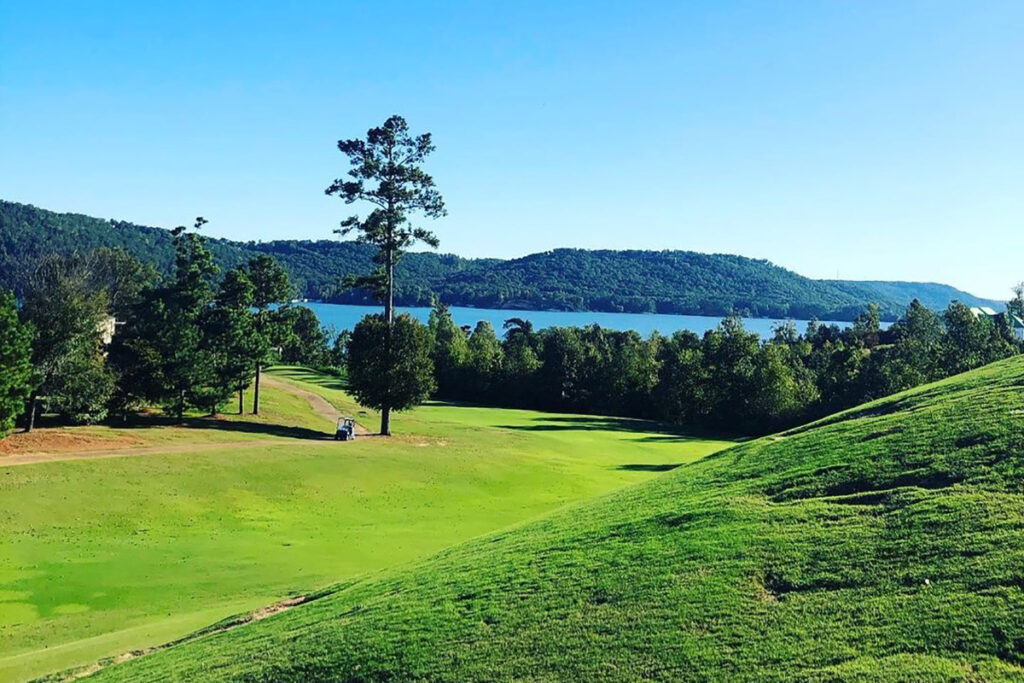 For more experienced golfers looking for a worthy but rewarding challenge, Gunter's Landing is your spot. The 18-hole championship course located in the foothills of the Appalachian Mountains ranges in difficulty from moderate to hard. The winding of the course around lush, green forest provides the solace golfers seek to focus on their game without distraction. The semi-private club offers tee times Tuesday through Sunday. Gunter's Landing is also a hotspot for those looking to hone their game. With a teaching facility, golf academy, practice range, putting area, and 9-acre short game area, there's ample opportunity for golfers of all skill levels to get their swings in before teeing off on the main course.
Par: 72
Price: $35-$55
Course Rating: 73.3
Slope: 144
Known For: Tree-lined greens and challenging holes requiring practiced accuracy
Eagle's Nest at Lake Guntersville State Park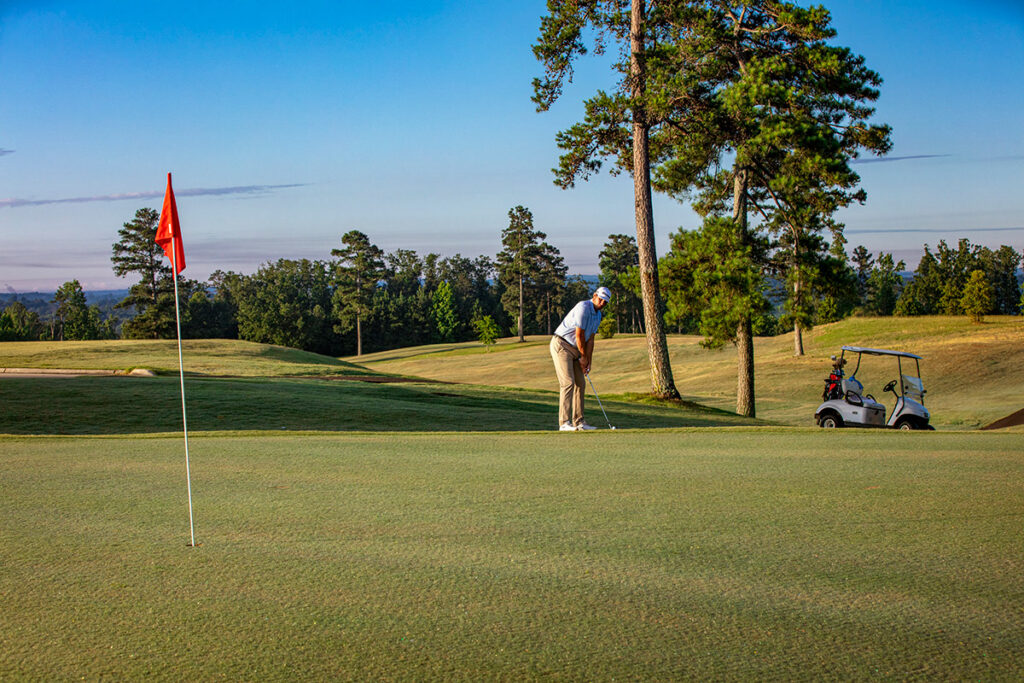 High atop Taylor Mountain in Lake Guntersville State Park is Eagle's Nest Golf Course. Renovated and redesigned in 2009, the course features Dwarf Bermuda Tiff greens and a state-of-the-art irrigation system. Most fairways are wide, making this an ideal course for newer golfers. However, elevation change and several tree-lined variants add an element of challenge. With its location inside Lake Guntersville State Park, Eagle's Nest is ideal for a family-friendly day or weekend away. The family golfers can try their luck with 9 or 18 holes while the rest of the family hikes, bikes, swims, or fishes. Then, everyone can meet back up for an al fresco cookout overlooking the lake.
Par: 72
Price: $22-$40
Course Rating: 71.2
Slope: 128
Known For: Sparkling views of Lake Guntersville and a laidback atmosphere
Cherokee Ridge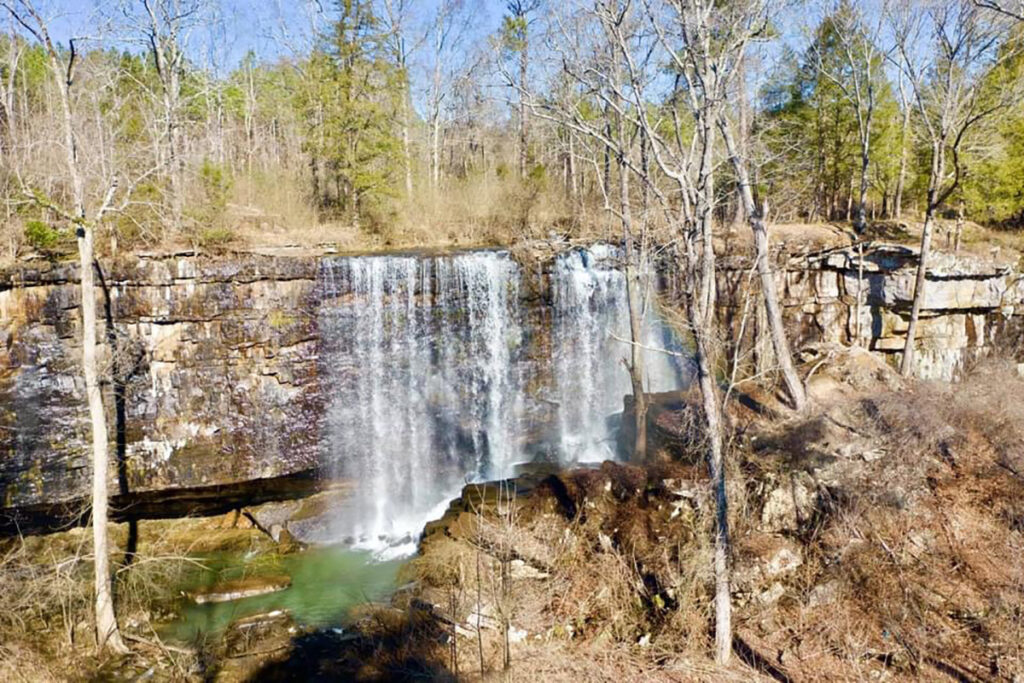 Ideal for the nature lover, the semi-private 18-hole championship course at Cherokee Ridge offers a golfing experience unlike any other. Its immaculate greens are set against a majestic Appalachian backdrop, but it's the course's huge variety of natural features that truly make it special. Rolling hills, forests of pines and hardwoods, and whispering streams span the entire course. The front 9 features a 17-acre sparkling lake, but the real showstopper is the 40-foot waterfall cascading into Lynn's Creek that's visible from the back 9. This is round of golf you definitely won't want to rush through.
Par: 72
Price: $26-$50
Course Rating: 70.1
Slope: 128
Known For: Beautiful landscape design incorporating natural features like a 40-foot waterfall
For more information on cozy accommodations, delicious restaurants, and other must-have experiences to round out your trip to Lake Guntersville, click here today.