Come Soar With Us During Eagle Awareness Weekends
Eagle Awareness Weekends are back for their 38th year with more exciting programs about our favorite birds of prey. Lake Guntersville State Park will host three exciting weekends beginning on January 19 followed by the weekend of January 26 and lastly the weekend of February 2. Packages are available, and more information can be found here.
See Eagles Fly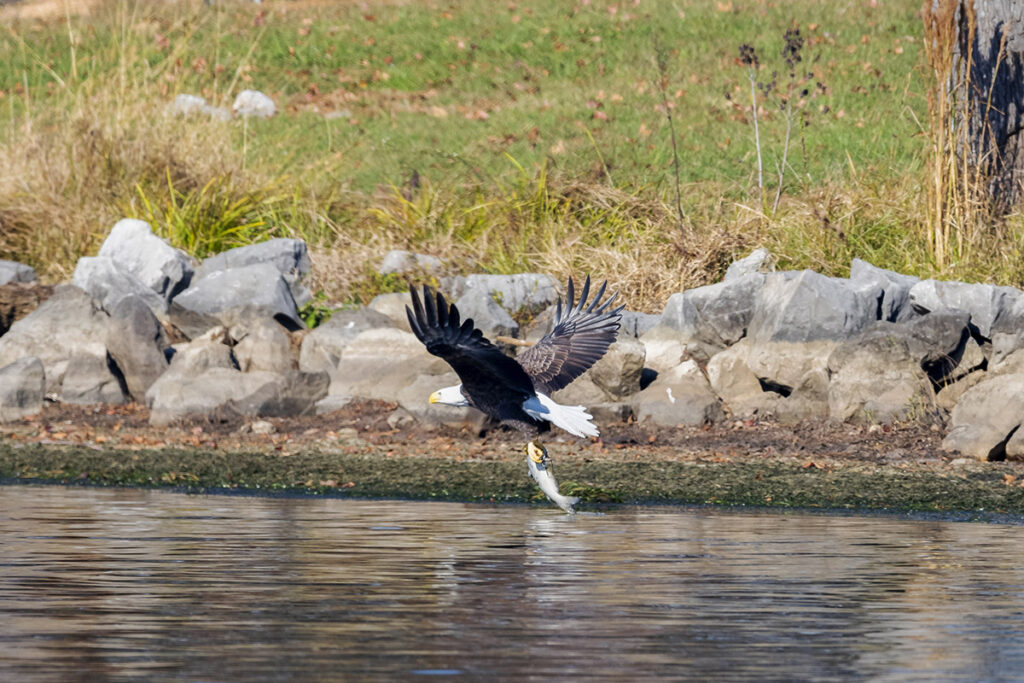 You will be able to see eagles in their natural habitat with daily hikes with the Lake Guntersville State Park Naturalist, Indya. Bring your binoculars and see their stunning nests and watch them soar over the water to catch a bite from the #2 bass lake in the country. There will even be eagles and other raptors that will fly over your head during programs at the state park's lodge.
Enjoy Good Food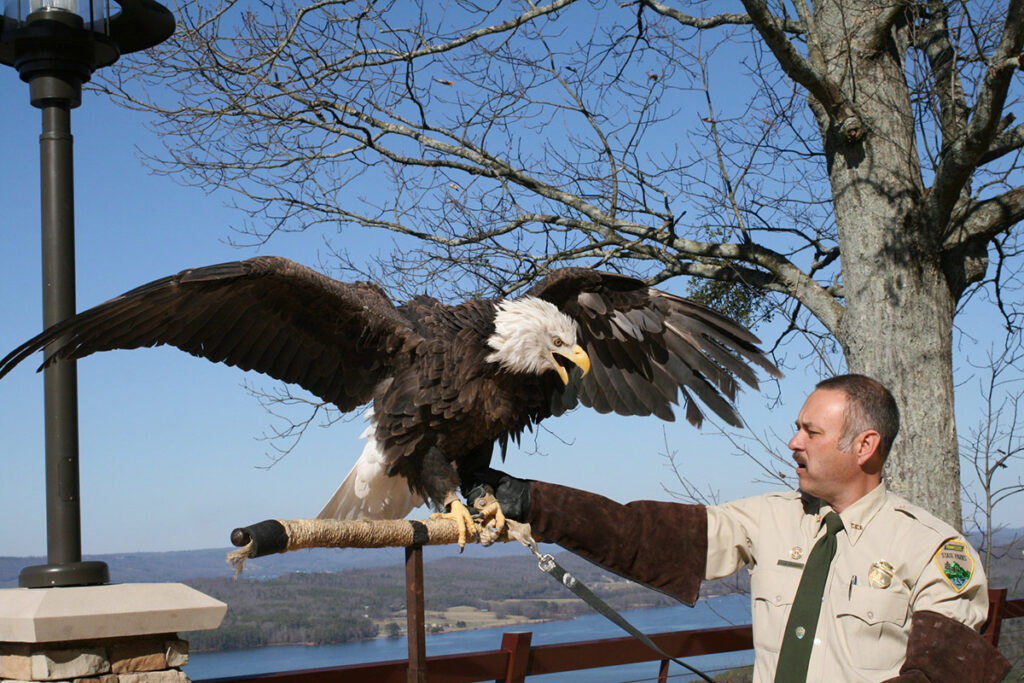 Every Friday night for Eagle Awareness weekends, you can enjoy the hot cider and wine social at the lodge. Breakfast Saturday and Sunday morning will be provided within your package as well as dinner on Saturday. Wake up early on Saturday and Sunday and join Park Naturalist Indya for Early Bird Coffee before setting out on finding eagles in the wild too.
Take Home Incredible Memories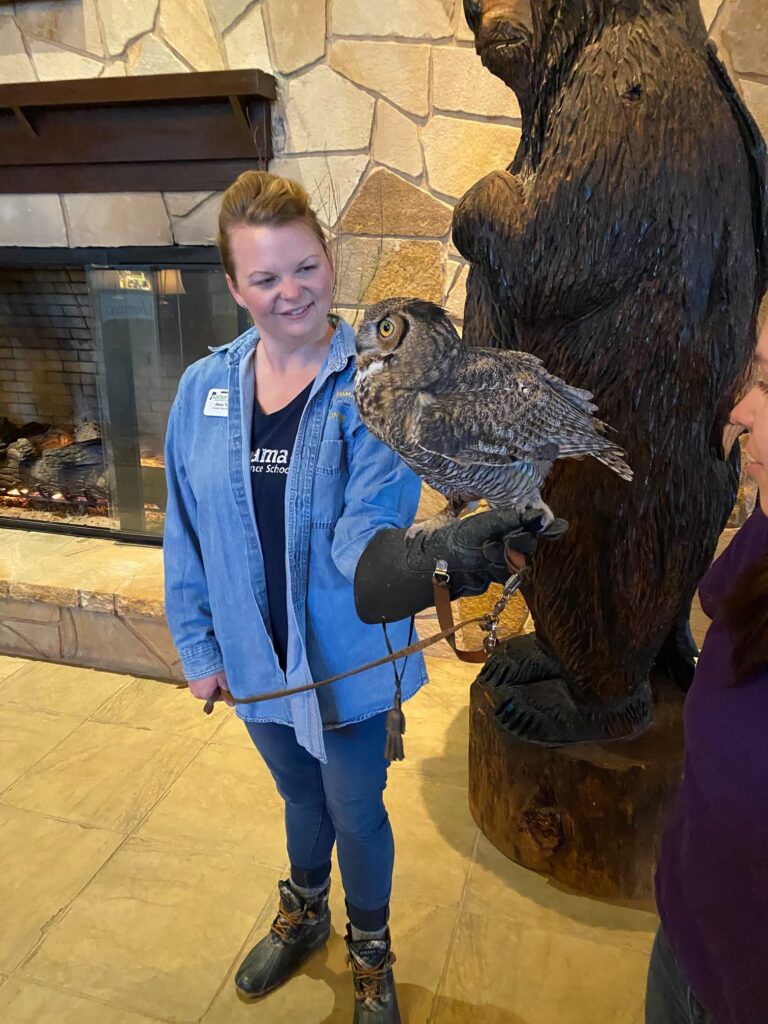 You will be left in awe at the amount of information and the up close personal interactions with some of the most beautiful creatures. Some of the organizations that will be there include Wings to SOAR, Alabama Wildlife Center and the Auburn University Raptor Center. They each bring valuable knowledge about not just eagles but other birds of prey like owls, hawks and falcons. They will introduce some birds that live in captivity due to injuries, and inform you on what to do if you encounter an injured bird. You will leave feeling much like an eagle expert once its all said and done.
To learn all about Eagle Awareness Weekends, click here. Book your trip today as spots fill up fast!