3 Reasons to Glide Over to Sand Mountain Skate
Albertville's Sand Mountain Park and Amphitheater has opened North Alabama's largest real ice skating rink to celebrate some holiday cheer. You can have the perfect holiday outing to make memories that will last a lifetime. Here are three reasons why you should grab your scarf, gloves and a warm jacket and head to Albertville soon!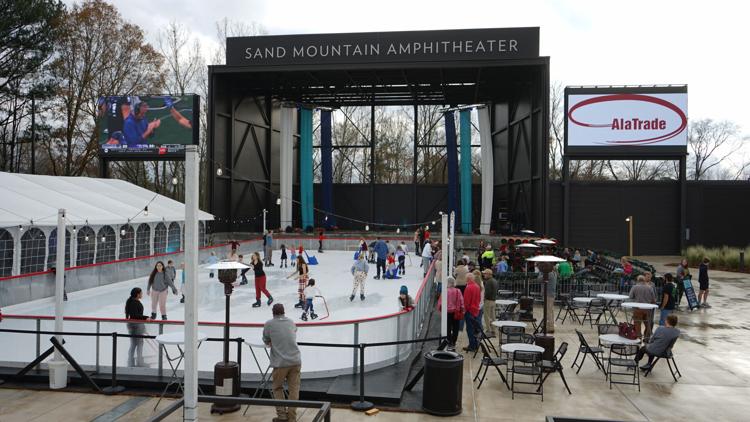 Ice Skating
This is a no-brainer! But skating on real ice is a good enough reason alone to be at Sand Mountain Skate. If you have your own skates, the cost is just $8. It's $15 with rental skates. But if you've never skated or don't consider yourself a pro, don't fret! They have aids available to help you out. The skating aids are blue whales too making it fun for the kids. In the 2023-2024 season, they have introduced two hour sessions for skaters.
Yummy Treats
The team at Sand Mountain Park knew that you would be hungry after skating and came up with some delicious treats. You can find some alcohol infused sweets at the camper near the rink for all the adults. Or head to the concessions to grab a hot chocolate.
Date Nights
Sand Mountain Skate brought in some nice igloos to make date night that much cooler. The igloos hold up to 6 people, so you can definitely bring in some of your best friends to make it a fun night out. You get a charcuterie board, bottle of wine or beer bucket and a skate voucher per person when you book. Other concession items are available for purchase during your time.
There are more reasons why you should be at Sand Mountain Skate this holiday season, too. If you have a large group, consider booking a Penguin Party for birthday parties, or celebrate your employees with a holiday party. More details can be found here.