Celebrating Alabama's Restaurant Week around Lake Guntersville
It is officially Alabama Restaurant Week! This celebration comes every year, and we love to talk about all of the good eats you can find in our corner of Alabama the Beautiful. When you come to #explorelakeguntersville, we have a ton of options of local joints that will leave you craving it when you're back home. Here are some of our favorites you can find when you're here.
Hog Leg Barbecue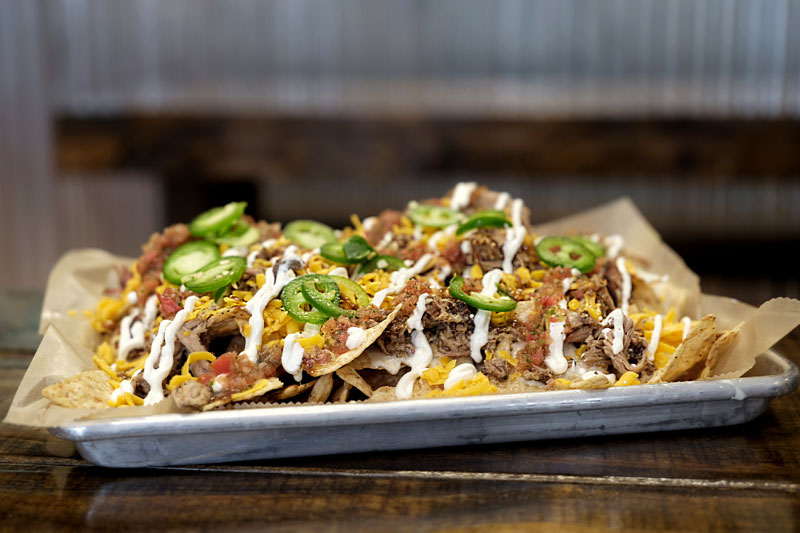 When you're traveling in the South, it's imperative that you stop at a barbecue joint. And one of our favorites is located in between Guntersville and Arab in Grassy. Hog Leg Barbecue brings a little bit of Alabama and a little bit of Texas to their menu. You can find your traditional barbecue favorites like pulled pork, brisket and ribs. Or you can switch it up with nachos topped with their smoked chicken and jalapenos. Other favorites are their spuds topped with meat of choice and their chicken breast sandwich. You'll thank us as soon as you take your first bite. They also just upgraded their space that brought in more seating and an aesthetically pleasing BBQ dining experience.
Other barbecue joints we love: Wilson's Barbecue, Local Joe's, Dale's BBQ, Simmons' Barbecue
The Wake Eatery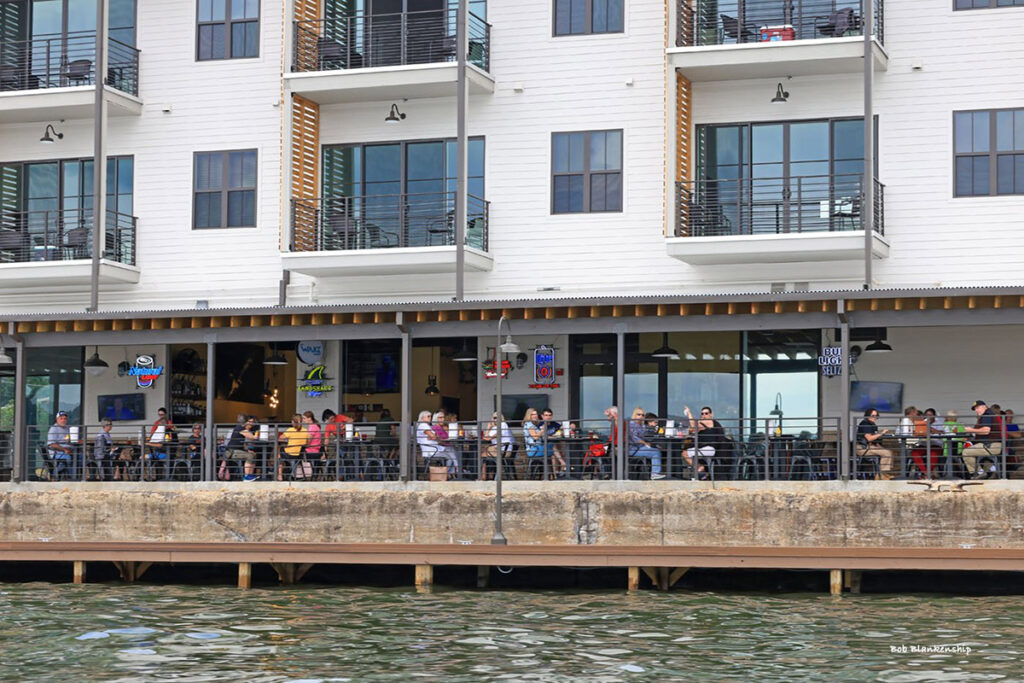 As you may have heard, the new City Harbor is booming at Lake Guntersville. While it boasts several new restaurants, the Wake Eatery is one of our favorites and for good reason. The atmosphere is phenomenal, and the staff is chivalrous. Some favorites people enjoy from their menu include the Chicken Quesadilla, the Wake Burger and the All-American Dog. Enjoy specialty drinks like the Blueberry Wake from their bar with stunning views of Lake Guntersville. And for the dog 'pawrents' out there, pups can join you on the patio area!
Other restaurants to enjoy at City Harbor: Big Mike's Steakhouse, Another Broken Egg, The Brewer's Cooperative.
Boaz Cafe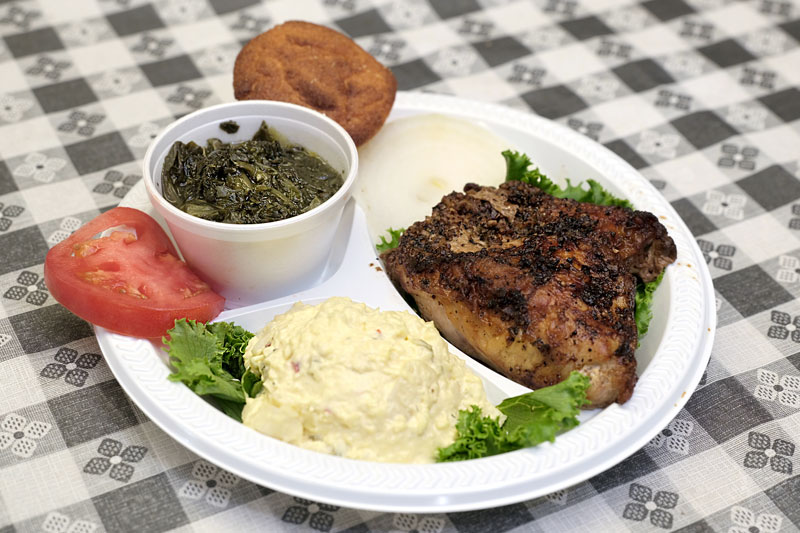 Meat and threes rule the southern world. And you just can't go wrong with your traditional favorites. At the Boaz Cafe, you get all that and then some. There are daily specials including chicken and dumplings, meatloaf, pot roast and more. They also have every day menu specials like country fried steak and chicken fingers that always hit the spot. However, if that isn't quite your cup of tea, you can enjoy their BLT with mac-n-cheese or a club sandwich with chips. When you finish up your country cooked meal, you have to leave room for dessert! The Boaz Cafe has the best strawberry cake, banana pudding and peach cobbler around. You may have to get a bite of each when you are there.
Other Boaz favorites: Mill Street Deli, The GridIron, Pasquale's
Papa Dubi's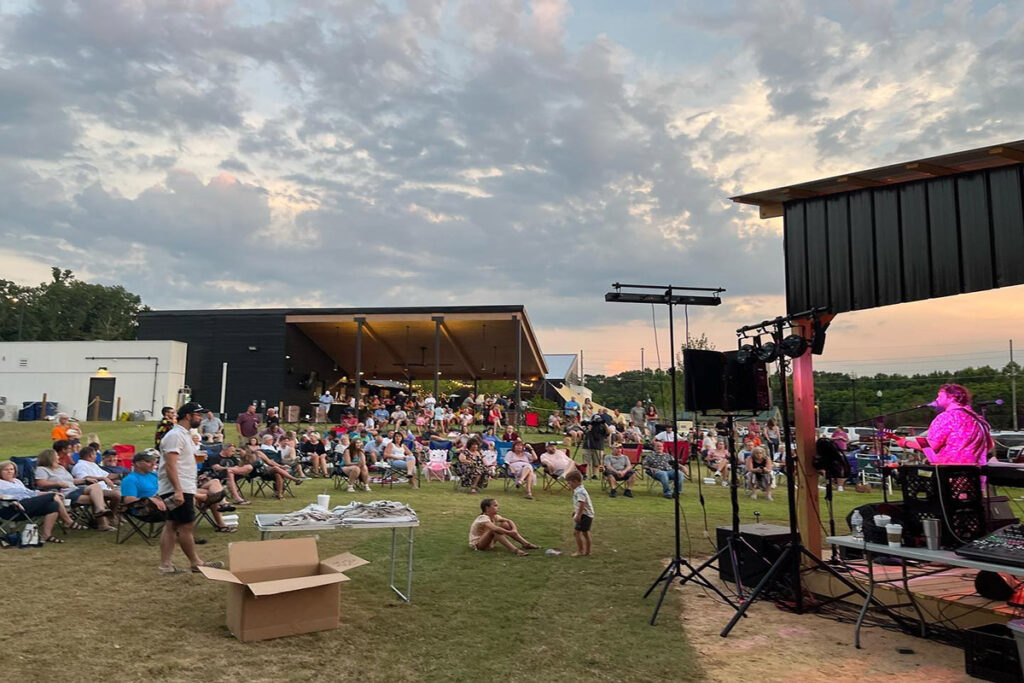 You have probably heard of Papa Dubi's a time or two. This Cajun place has some of the best etouffee, red beans and rice, and jambalaya in Marshall County. But don't let those items stop you from checking Papa Dubi's out if Cajun isn't your thing. Try out their fried catfish fries and hushpuppies or their Barrel Cut Angus Filet if you're feeling fancy. Each week they offer special drinks and desserts, too. They have a new location that is just incredible. It's located just a few minutes south of their old place, and it has some amazing outdoor seating that shows some stunning sunsets if you're there in time at dinner. They have even built a small stage outside on their lawn area to have live music every weekend.
Other unique dining experiences: Cafe 336, Homecoming Hospitality, J&A Lil New Orleans, La Michoancan, Crawmama's
We are home to so many fabulous restaurants that are all worth eating at least twice in your life. To check out more restaurants in our area click here. Come chow down with us soon!