6 Reasons to Visit the Lake Guntersville Area this Christmas
Featured image by Ron Atchison
Christmas in Marshall County, Alabama is a magical time. From stunning Christmas lights to shopping local crafts, you can enjoy a weekend well spent this Christmas season in the Lake Guntersville area. The activities are plentiful, and you and your family will leave with memories that will last a lifetime.
Christmas in the Park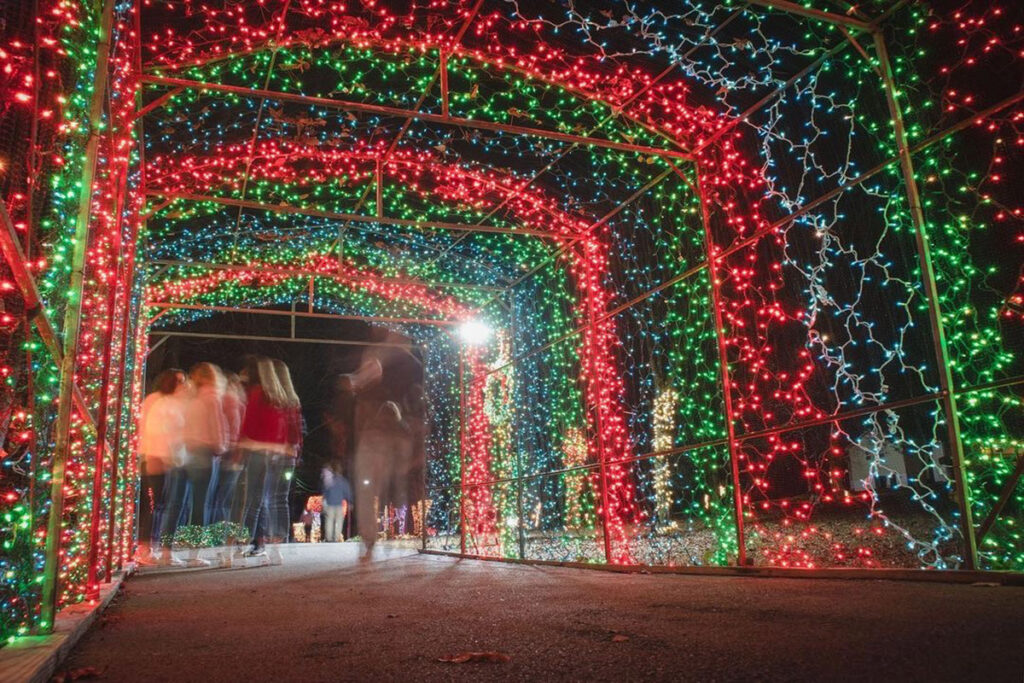 The Arab City Park is lit up in over 2 million Christmas lights every year. Locals and visitors alike walk through the mesmerizing lights that scans the entire park. From tunnels to trees to a gazebo worth proposing to your significant other to, the Christmas in the Park is stunning to see. You can also see Christmas trees decorated by businesses and organizations in the park as well. It opens daily at dusk starting November 25 through December 31. The lights cut off at 9:30 p.m.
Santa in the Village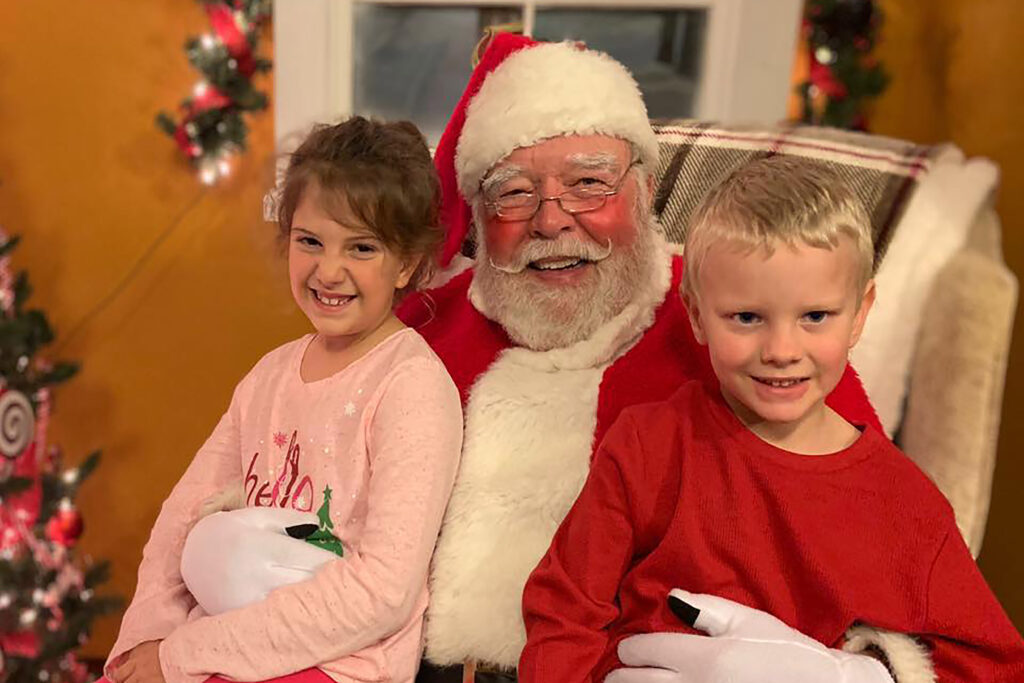 On Friday and Saturday nights in conjunction with Christmas in the Park, the Arab Historic Village is set for Santa in the Village. Visitors come from near and far to stroll through Santa's Village, an over-the-top display of holiday joy. You'll meet Mr. Claus himself, so don't forget your camera!
After meeting Saint Nick, head on over to Phillips' Blacksmith Shop and watch them work on reindeer shoes. Then, stop by Mrs. Lola Boyd's 1890's Farmhouse for a peek in Santa's bedroom. After that, head on over to the Smalley Grist Mill for a bag of fresh reindeer food to take home to Dasher and Dancer and the other seven reindeer!
All historic buildings will be open and filled with people making holiday history, so come capture the spirit of Christmas this season at the Arab City Park and the Arab Historic Village. For more information, click here.
Shopping
Each city in Marshall County offers great shopping events creating perfect ways to grab gifts for your loved ones from local shops. You can shop from one end of Marshall County to the other at their different shops and enjoy in Christmas festivities, too.
Boaz has their Dashing through Downtown November 11 through 12, and we heard there might just be some snow coming in! Arab's Christmas Open House is November 5, and there will be cookies and goodies available at Four Knights Coffee Company. Albertville's Downtown Christmas Open House is November 18 through 19, and you can hop on a carriage ride in between shopping. Guntersville's Night Before Christmas is December 3 and offers unique shopping and a live nativity scene! To learn more about each of these shopping events, check out our event calendar here.
Festival of Trees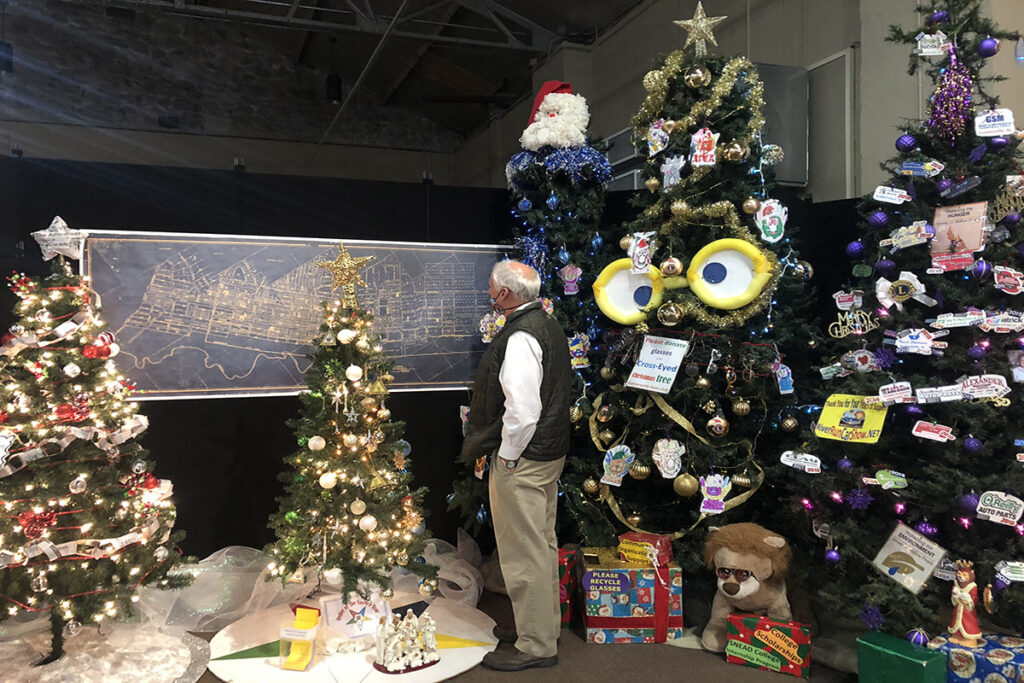 The Guntersville Museum hosts the Festival of Trees every year. The showcase of over 30 trees line the museum that are all uniquely decorated by theme. Organizations and businesses are the decorators of the trees. Be sure to look out for our organization's tree this year, too! The Guntersville Museum is free to the public, and after you finish looking at the trees, you can walk around the museum as a whole to see the history of how Guntersville came to be. To see the museum and its exhibits coming soon, check out their page here.
Christmas Parades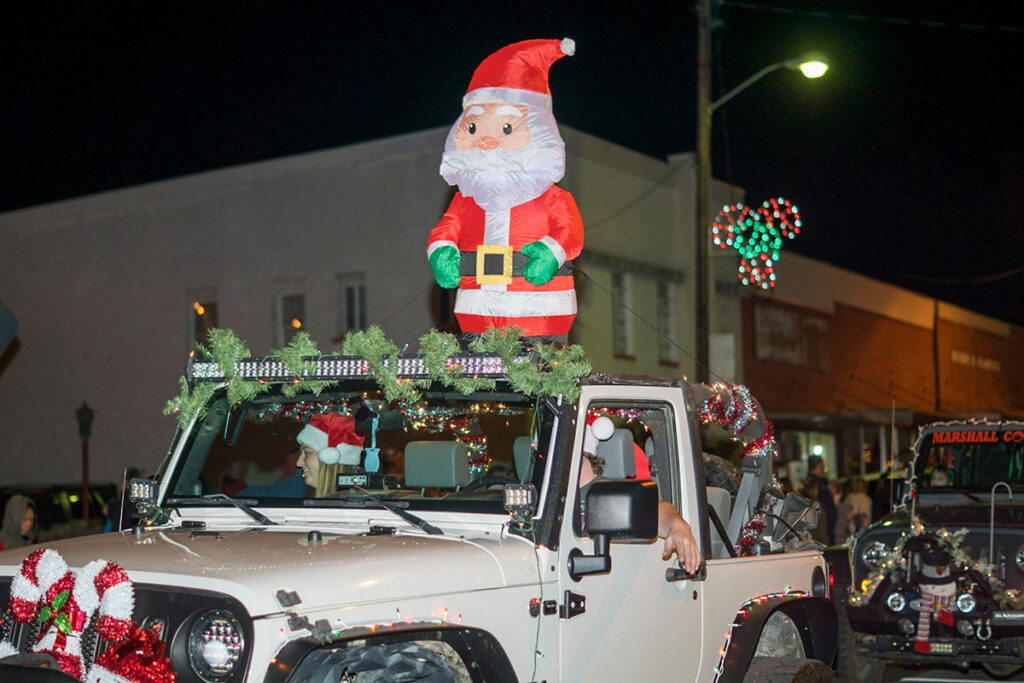 Along with their shopping events, each city has its own Christmas parade. Christmas parades bring out the joy in everyone by seeing the fun and uniquely decorated floats by locals. There are even contests for the best floats as well. You can see everything from a nativity scene to local high school bands to tractors. Santa usually ends the parades on the city's fire truck with a holly jolly 'Merry Christmas!' You can find Albertville, Boaz, Arab and Guntersville's Christmas parades here.
Christmas Play at the Whole Backstage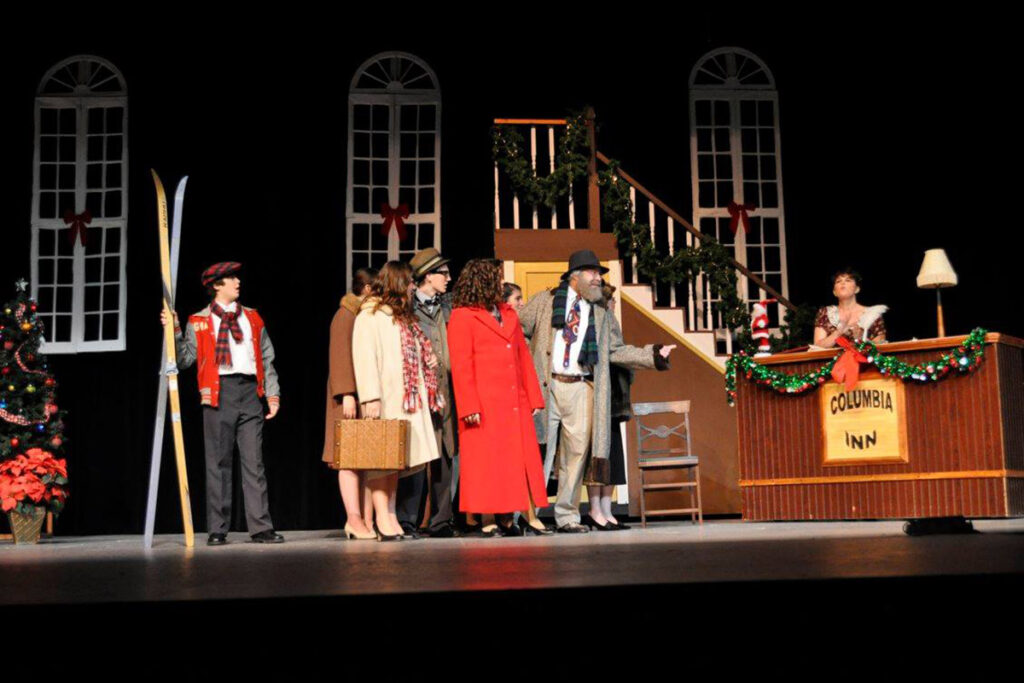 The Whole Backstage Theatre is a gem to the area. This holiday season, they will be presenting "The Best Christmas Pageant Ever" at their theatre. There are several options to see this special play, so make plans to see it ASAP. This historical theatre never disappoints. Check out the showing times here.